Valencia LED Light Therapy
Transform Your Cellular Health Today
MEND Health & Wellness now offers Celluma, the all-in-one low-level light therapy designed to manage a variety of pain and skin conditions.
Recently cleared for use by the FDA for pain management and skin care, Celluma uses light energy to improve cellular health by helping cells repair and replenish themselves more quickly.
Other devices make the same claim, but they often require you to buy multiple panels and accessories to treat specific conditions or accommodate different parts of the body. Our center offers Celluma, which is a convenient, all-in-one system.
How It Works
This technology uses a similar reaction to the way plants use chlorophyll to convert sunlight into plant tissue. The high-intensity light emits diodes (LEDs) using specific, proven wavelengths of light to trigger a natural biostimulatory effect in human tissue.
Research shows phototherapy can have positive effects on the human body, including the following:
Increases circulation
Kills acne bacteria
Accelerates tissue repair
Improves skin tone
Decreases inflammation
Eases muscle and joint pain, stiffness, and spasms
Relieves arthritis pain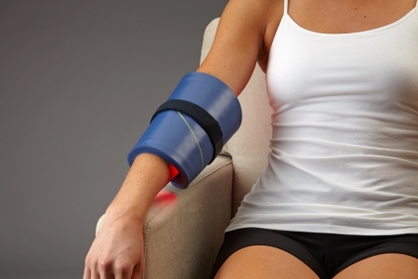 Studies have shown cells absorb particles of light (photons) and transform their energy into adenosine triphosphate (ATP), the form of energy all cells utilize.
The increased elevation in ATP is then used to power metabolic processes, such as synthesizing deoxyribonucleic acid (DNA), ribonucleic acid (RNA), proteins, enzymes, and other products needed to repair or regenerate cell components.
These processes also help foster mitosis, cell proliferation, and restore homeostasis. In other words, the LED light sources provide compromised or damaged cells with added energy so the cells' performance can increase. Fibroblast cells will increase collagen and elastic production in connective tissue, for instance.
Benefits of Celluma
Celluma is a safe, clinically proven, and FDA-cleared device. It's nontoxic, noninvasive, and is an affordable alternative to drugs and harsh topical treatments for conditions Celluma can improve. Likewise, it is flexible and can conform closely to the treatment area for optimal effectiveness, unlike other LED devices.
On The Mend
See what people are saying.
"I love this place!!! Great service and I love all the different amenities they offer."

- Cristina Dennis

"Absolutely loved this place. Everyone is very nice, and knowledgeable."

- Jenna Spellman

"I had a great experience being helped by Chris and Matt"

- Edward O'Hare